Welcome
Since 1936, the Lemurian Fellowship has attracted forward-thinking people around the world who long for a balanced, positive, meaningful way of living.
Discover how to use principles that can transform your life into one of purpose and beauty.
This is part of the fulfillment of Christ's prayer for the manifestation of the Kingdom of God here on earth.
Panel at the Conscious Life Expo 2019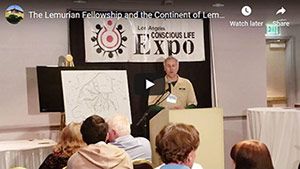 This talk was given at the 2019 Conscious Life Expo in Los Angeles. Though obviously not a perfect recording, being amateurs in this, it does offer an outline of the Fellowship's history and work.

Visit us at the upcoming 18th Annual Los Angeles Conscious Life Expo from Friday, February 7 to Sunday, February 9 in the International Ballroom, Booth #354. You're also invited to our free lecture on Saturday, February 8 at 5:00 p.m. Hope to see you!
The Lemurian Fellowship is a nondenominational, nonprofit religious corporation.