Happiness Secret Revealed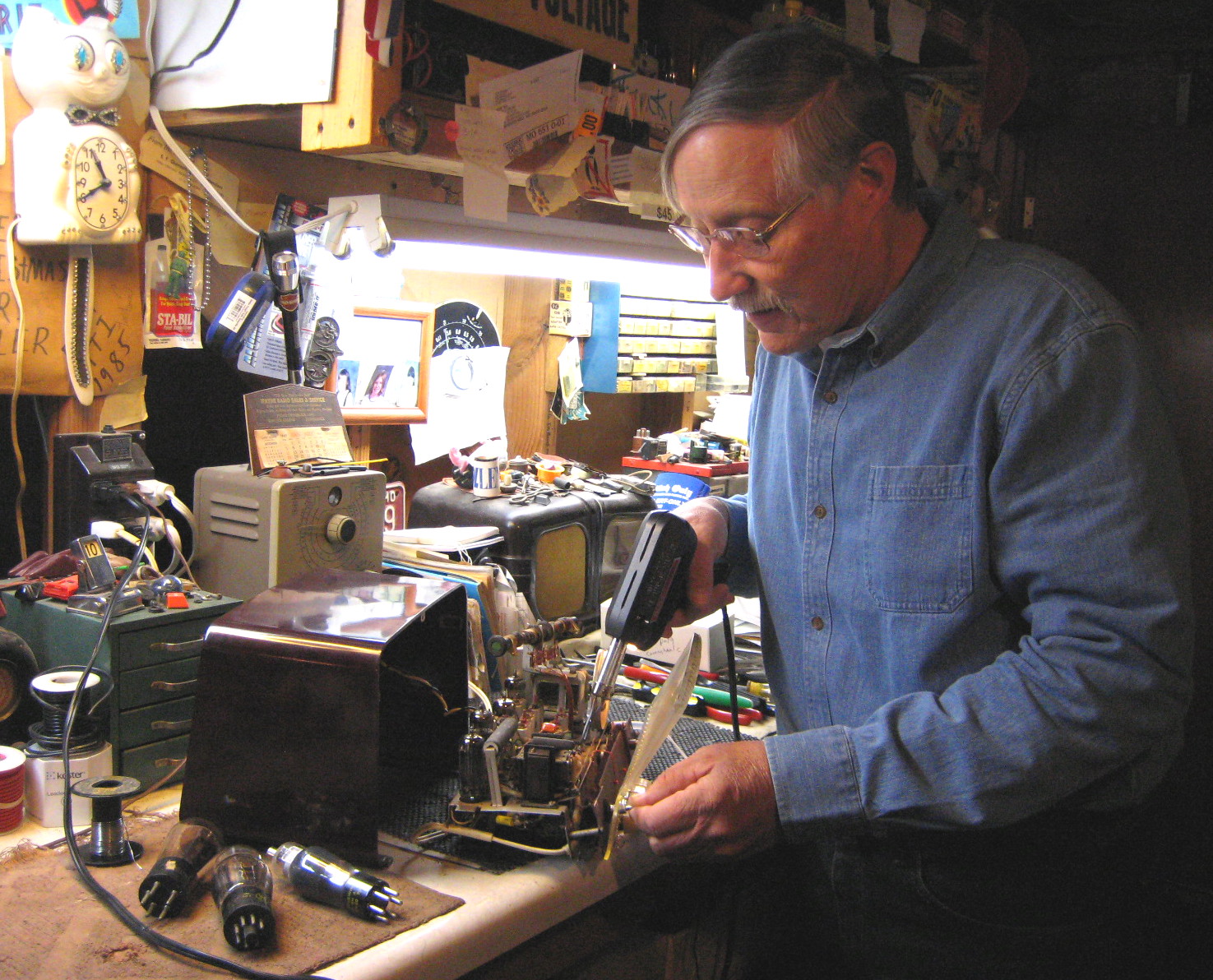 What makes you happy? I had the happiness secret revealed to me the other day when an elderly gentleman in another state contacted me. He knew I repair old radios, and had one he wanted fixed but no one in his area would tackle it. It was one of the first commercial tube sets built and had been given to his grandmother at Christmas in 1921. We arranged for him to bring it to my shop the next weekend. Since it was a seven-hour trip for him, I wanted to be sure I was ready for him so I took time to gather together all the radio parts I thought I might need.
When he arrived, I laid out the radio and hooked it up using the original instructions that came with it. The tube in it was bad, but I had set a replacement aside just in case. So I put it in. With all the wires for antenna, ground, power supply and headphones coming out of it, the radio looked like it was on life support! And then the moment of truth arrived when I fired it up. I was able to pick up a faint station right away through the headphones and with some tuning got it coming in nice and strong.
I handed the headphones to my customer and watched his face light up when he heard it playing. I had the feeling this must have been the reaction to first hearing radio back in the 1920s. He had never heard it play and it was the one keepsake he had to remind him of his grandmother. When he was a child she had told him about first listening to it. He was delighted to be able to listen to the same radio his grandmother had used.
It really brightened my day to see the wonder and amazement on his face at something so commonplace today — listening to a radio. His happiness in hearing this radio for the first time matched mine in being able to restore a historical bit of radio history to its original use for its owner! By thinking about him and taking the time to have everything I might need available, I was able to bring a little bit of wonder to another individual. And seeing his face light up brought me a deep sense of joy.
I know you've experienced something similar. Did you ever surprise someone with a gift they weren't expecting? The look on their face as they take in what you've done for them is worth all the trouble. And we all know people who can put a smile on your face by telling you a lame joke or finding the humor in some serious situation. They can cheer you up just by being around. They have had the happiness secret revealed to them and chances are, they're very happy people.
So is the happiness secret revealed. You can count on being happy if you make someone else happy!
Copyright © 2016 Lemurian Fellowship