Lemurian Connections Blog Book On the Horizon!
A new type of thinking is essential if mankind is to survive and move toward higher levels. – Einstein
It's hard to believe the Lemurian Fellowship's blog is over four years old! More than a hundred of these articles have accumulated on our web site since their debut in November, 2015. And now, more than half of these explorations into Lemurian history, philosophy, and experience have been gathered for a paperback book and an e-book published by the Empowered Whole Being Press, a company we contacted at the 2018 Conscious Life Expo.
Surprisingly enough, the genesis of the blog goes back almost 20 years, to 2001 when the San Diego Union Tribune published an article about the Fellowship. The reporter who interviewed us was most interested in personal comments and experiences of our staff and Lemurian Order members, and this led to the idea of what we called Personal Glimpses that appeared on our website for several years.
These articles began as testimonials of our experience as Lemurians, but soon evolved into stories about how the Philosophy has helped us and what we've learned. As we got better at this, the idea of a blog took hold, and by 2015 we were ready to take the plunge.
Our first blog article, "What Is a Lemurian?" and our next-to-last one, "What Is Lemurian Philosophy?" are obviously intended to inform. But in between is a varied assortment of ancient history, current personal experiences, descriptions of life at our two locations, comparisons between Lemurian knowledge and common beliefs, examples of how we use the virtues, articles on Lemurian history, excerpts from the writings of our founder, Dr. Stelle, and more. A few statistics may be of interest:
The current 104 blog articles were written by 35 Lemurians, with editing help by many more.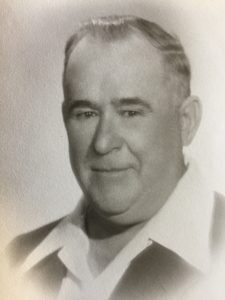 Dr. Stelle wrote thirteen articles, contributed to many more, and inspired most, if not all of the others through his authorship of the Lemurian Philosophy and his personal example of selfless and noble Lemurian living.
Fourteen staff members have written blog articles, including some from the early years of the Work.
Twenty non-staff Order members have contributed to the blog project so far.
One Lemurian student included such a poignant example in one of her student papers that we asked if she would allow us to use this as a blog article, and she agreed. We look forward to more like this.
If you have written one or more of these articles, or helped edit them, it's kind of nice to see your prose in print. Or if you have been thinking about contributing an article but haven't gotten around to it yet, this might be the encouragement you need.
Sixty-three of these timeless articles have been divided into seven categories: Ancient Wisdom, Happiness & Well-being, Lemurian Life, Overcoming Fear, Personal Development, Receiving and Giving, and Virtue. Having them in a book will give you a handy way to access them easily. Publication is planned for the end of the year and the print book will be priced at $15.99 retail. As soon as they are available, they will appear in our website bookstore.
Happy New Year!
Copyright © 2019 Lemurian Fellowship