Transform Your Life (A Soldier's Story)
At nineteen, I left college to join the army. My knowledge of war ranked right up there with my knowledge of space flight, but no problem for a teenager. At first, the physical activity and camaraderie were a little like going out for football, while death seemed remote, unreal. But as basic training progressed I became uneasy.
Taught to kill an enemy, it seemed clear I was not so much a person as a set of skills with but one purpose. If I was going to take life, or lose mine, what was the purpose of life?
One day during training a thunderstorm came up. As I enjoyed the lightning, high winds and hail, the big military machine around me shuddered to a halt – helicopters grounded, trucks pulled off roads, men running for shelter, everything stopped – and I felt the first joy I'd known in months. Something was mightier than the military, and it started me thinking about God.
I read about philosophy and religion – interesting, but vague. I wanted a way to use the ideas presented. So I turned to the spiritual teaching of the Lemurian Philosophy my parents studied and I grew up with. Since the Lemurian Fellowship offered a money back guarantee, I enrolled. It made sense – practical instruction on spiritual principles that can transform your life. There were fascinating facts about ancient civilizations, universal laws, God's Plan for humanity, and God's helpers – advanced beings we know as Angels and Masters. When I had trouble understanding or using a principle, I could write the Lemurian Fellowship.
These universal laws quickly began proving themselves. I could see their effects on people and relationships around me and I could make them work for me. It felt good. I started looking outward and life became interesting again. I fully intended to honor my commitment to the government, but I found that knowing how to live in accordance with God's laws is more important than what we do in life. Instead of pushing to be a warrior, I decided to make the best of whatever lay ahead, learn from it and try to get out alive.
With basic training over, we were off to the war zone. It was strange to board a passenger jet as though going on vacation, and twenty-one hours later see the plane's lights extinguished as the dark airfield came into view. From a midnight landing in the sand, we were rushed into armored vehicles for a wild ride to the base, which brought the first pangs of fear.
The next 18 months brought a new appreciation for the Lemurian Philosophy. Studying whenever I could built inner peace that allowed me to accept and even look forward to whatever came. Though my job working on tall radio towers put me in mortal danger, worries dissolved. I could empathize with the suffering of the people as well as fellow soldiers drowning their fear in alcohol and drugs.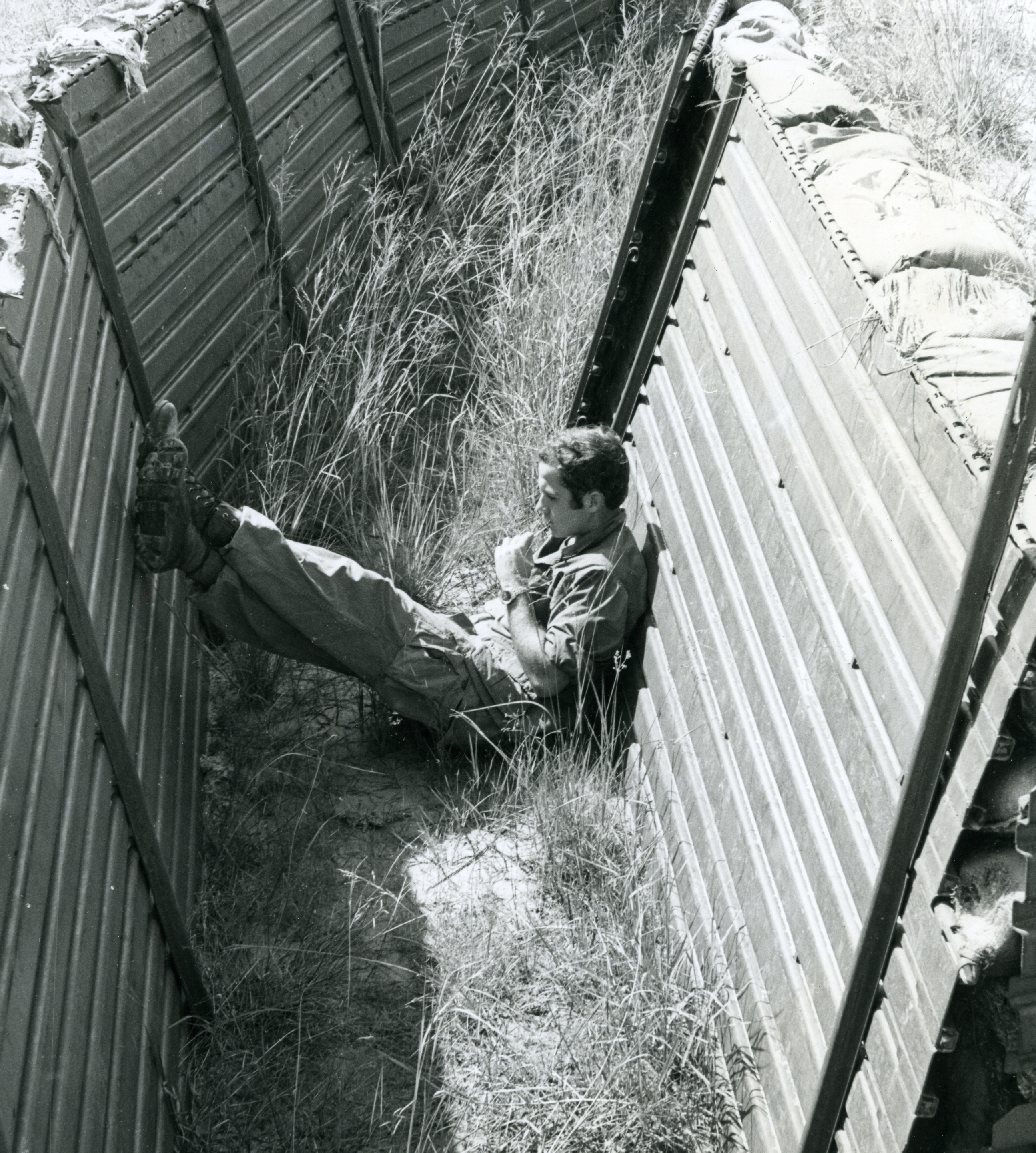 I was sure my life wouldn't end there and another purpose awaited me, but I wasn't foolhardy about it. When others seemed almost paralyzed by fears, my own were fleeting. I was too busy trying to understand myself, improve my actions, looking toward a brighter tomorrow.
[Another brighter purpose did lie ahead. The author later became President of the Lemurian Fellowship.]
Copyright © 2016 Lemurian Fellowship